BE A PART OF THE FUTURE!
The evolution of the medical and healthcare industry has made technology a part of the healthcare sector, with mobile health apps, wearable technologies, to 3D Printing, robo-doctors, and genomics playing an integral role for the next phase of the industry. With a start-up ecosystem in Southeast Asia estimated to be valued at US$13 billion, this represents the region's openness to new ideas and innovative companies.
Following the successful launch of the Start-Up Park at MEDICAL FAIR ASIA 2018, the Start-Up Park in Bangkok at MEDICAL FAIR THAILAND 2019 will continue to be a dedicated showcase for innovative healthcare start-ups with cutting-edge healthcare technologies to meet the future needs of the industry. This debuting zone will also gather medical and healthcare start-up companies with innovations in IoT, from big data, wearable technologies to the latest software to pitch their technologies and innovations at the Start-Up Park Stage.
Official Start-Up Park Knowledge Partner – START-UP PODIUM®
START-UP PODIUM® will curate a special line-up including a series of fireside chats and panel discussions with high-level speakers at the Start-Up Park Stage, chaired and moderated by Muthu Singaram, the Chief Vibazoner from Virtual International Business Accelerator (VibaZone™). Muthu is a world-renowned innovation consultant and speaker, with over 20 years of experience in start-ups and commercialisation.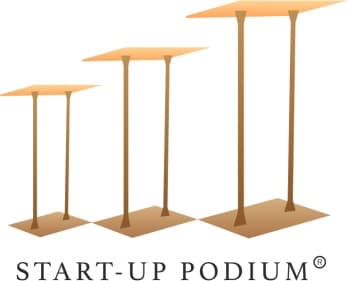 About START-UP PODIUM®
The brainchild of VibaZone™ with a vision to create value propositions for entrepreneurs and introduce the next-gen start-ups to major players and stakeholders in the forefront of commercialisation. It is a catalyst that brings together key stakeholders of the start-up ecosystem; from associations, investors, entrepreneurs to incubators and accelerators, enabling innovations and ideas to be shared, discussed and materialised at international networking events.
The Start-Up Park at MEDICAL FAIR THAILAND 2019 is the ideal platform for fledgling companies to present their ideas and connect with global stakeholders in the start-up scene where they can learn and discover the ins-and-outs of commercialisation and take their Start-Up to the next level.
Establish Key Business Networks
Pitch Your Products
Seal Business Deals
Exhibit at MEDICAL FAIR THAILAND 2019 and get €500 off for your booth space at Start-Up Park @ MEDICA!*
*Must be an exhibitor at Start-Up Park @ MEDICAL FAIR THAILAND to qualify.